On the Podcast this week, from a December 14th, 1951 NBC Radio Broadcast of
The Dean Martin and Jerry Lewis Show
, the boys welcome bombshell Jane Russell back to the program.
Dino sings
In The Cool, Cool, Cool of the Evening
and
Give Me A Kiss To Build A Dream On
and he reminisces with
If I Knew Then What I Know Now
.
Jerry cuts up on
I Love Girls
and the whole gang does a parody of Russell's hit film
The Outlaw
.
Click here
for the MP3 or
subscribe for free
at iTunes.
This program is sponsored in part by eMusic. Get a two week trial with 35 downloads for free. Visit
offers.noebie.com
on the Web.
Links
Jane Russell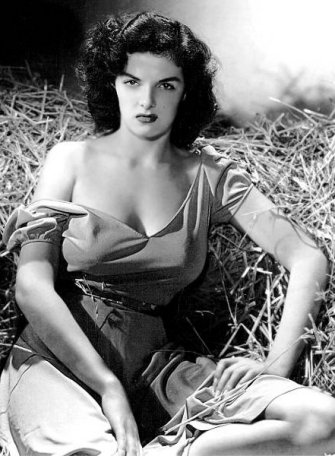 Jane Russell at Amazon
Dean and Me

at eMusic Audiobooks
Get tracks from
The Complete Dean Martin
for free with our
eMusic trial
. Just do a search for Dean Martin once you sign up.
Click here
to get started!
This program is licensed by ASCAP and BMI. The old time radio program presented is a work in the Public Domain.